3-BROMO BENZOTRIFLUORIDE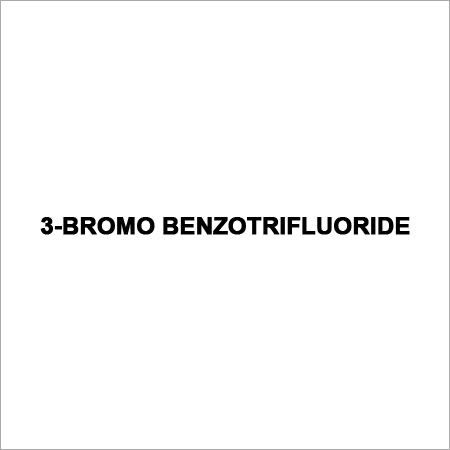 3-BROMO BENZOTRIFLUORIDE
Product Description
3-Bromo Benzotrifluoride Properties:
Chemical Name: 3-Bromobenzotrifluoride
Synonyms: 1-bromo-3-(Trifluoromethyl)Benzene;M-bromobenzotrifluoride;3-bromobenzotrifl;3-benzotrifluoride;3-bromobenzofluride;3-bromobenzotrifluor;3-brombenzotrifluorid
Molecular Formula: C7H4BrF3
Molecular Weight: 225.01 gm/mol
Melting point: 1 Degree Centigrade
Boiling point: 151-152 Degree Centigrade(lit.)
Density: 1.613 g/mL at 25 Degree Centigrade(lit.)
Refractive index: n20/D 1.473(lit.)
Flash point: 110 Degree Fahrenheit
Storage temp.: Sealed in dry, room temperature
Form: Liquid
Specific Gravity: 1.613
Color: Clear colorless to slightly yellow
Chemical Properties: Clear colourless to slightly yellow liquid
Uses: Synthesis of calcium channel inhibitors for inflammatory and neuropathic pain.